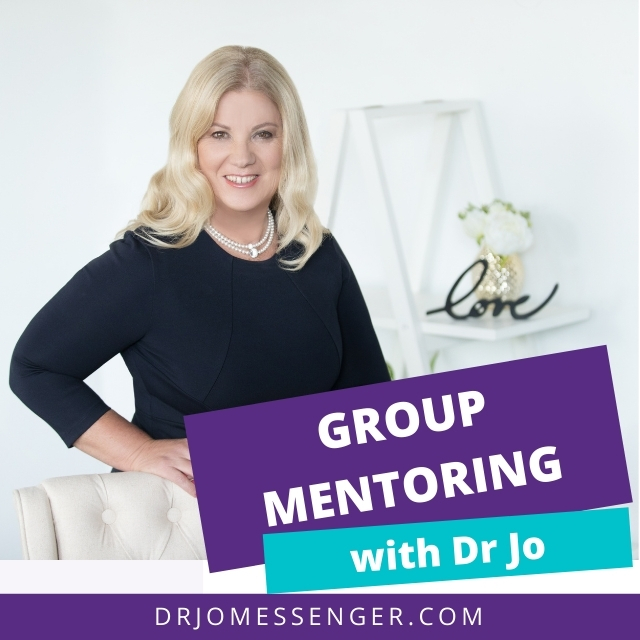 GROUP MENTORING IS EXCLUSIVE TO MIRACLE ACCESS MEMBERS
* Group Mentoring sessions are 1 hr and available online 4 times per year
==============================================================
♥️ GROUP MENTOR SESSIONS ARE FOR MIRACLE ACCESS MEMBERS ONLY
==============================================================
I OFFER 4 MASTERCLASSES ACROSS THE 4 PILLARS:
Business- Work
Health
Relationships
Spiritual Connection
"Its hard to put into words the effect Dr Jo and her work have had on my life. A friend suggested I work with Joanne Messenger. I bless that day. I'm stronger than I've ever been and I use my skills to teach others." Helen, Queensland, Australia.
I HAVE MIRACLE ACCESS-BOOK ME IN
TELL ME ABOUT MIRACLE MEMBERSHIP