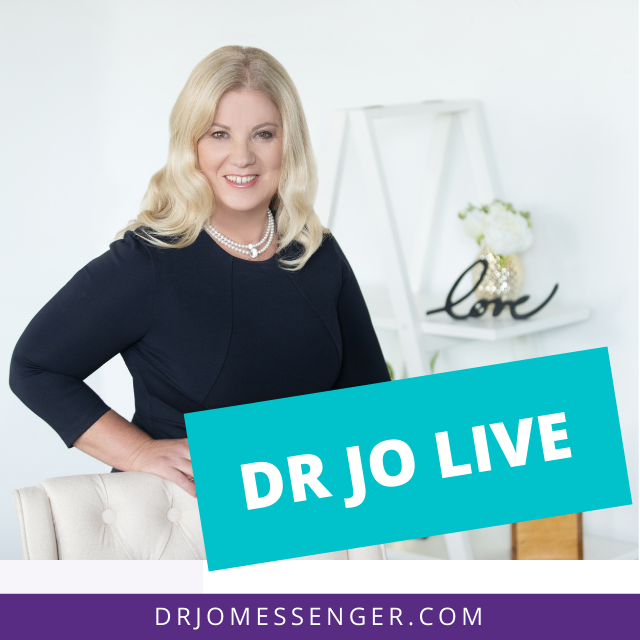 Did You Know Dr Jo Teaches a Live Class Every Month?
These sessions are approx 1hr
SOME OF THE SUBJECTS DR JO MAY ADDRESS DURING DR JO LIVE ARE THE 4 MAIN PILLARS OF: 
HEALTH
WEALTH (career, work and purpose)
RELATIONSHIPS
SPIRITUAL DEVELOPMENT  
… and how you can make great and lasting change in yourself and your life! 
With her vast experience and deepening knowledge of how each one of us can unlock unlimited abilities and transform our lives for the better, these classes offer you a unique opportunity to continually learn and interact with Dr. Jo.
♥️ Dr. Jo Live sessions are a great way to deepen your understanding, keep plugged into your personal purpose and interact with Dr. Jo personally.
Conversations typically include a 30-45 minute teaching, followed by Q&A.
WHAT'S THE NEXT TOPIC?